NotePage SMS, Texting and Messaging Blogs


09/25/2012 Six Tips to Avoid Text Scams
Users need to be careful about responding to text messages from people they do not know and need to carefully examine their monthly bills. There are plenty of unscrupulous scams out there.

Six Steps to Avoid Text Scams
09/24/2012 KidsDr.com Suggests Text to Remind of Flu Shots
KidsDr.com suggests that physicians use text messages to remind patients to get flu shots.
09/21/2012 Text and Search and Seizure
Incriminating text messages about a man accused of killing his girlfriend's 6-year-old son can not be used at trial because the police search that found them was illegal and violated the man's Fourth Amendment right against unreasonable searches and seizures, a state Superior Court judge ruled Tuesday.

complete article
09/20/2012 Tracking Malaria Via Text
A new pilot project in Cambodia is allowing more than 3,000 volunteer health workers to use a special mobile phone text messaging service to report new cases of malaria, in addition to providing no-cost testing and treatment in remote parts of the impoverished nation, where access to health services can be difficult, Agence France-Presse reports. When a person tests positive for malaria, health workers begin them on treatment immediately and send a text message with the patient's age, gender, type of malaria, and location to the district health center, provincial health officials and a national malaria database in the capital Phnom Penh -- a process that used to take a month, AFP notes.
09/19/2012 Text Message Injury Settlement
A couple who each lost a leg when their motorcycle was struck by a teenager who was driving and texting have settled their lawsuit against him for $500,000, their lawyer says.

complete article
09/18/2012 Text Messaging Suit
The watchdog that enforces open competition in Canadian business is taking on Bell, Rogers, Telus and the industry group that represents them in a lawsuit targeting misleading costs for premium text messages.

The Competition Bureau is suing the telecommunications companies, along with the Canadian Wireless Telecommunications Association, in an attempt to make them stop advertising premium texting services and refund consumers who were charged for the messages.

In the suit filed in Ontario Superior Court, the bureau is seeking $10 million each from Bell, Rogers and Telus, and $1 million from the industry group.

complete article
09/14/2012 Al Jazeera Text Messaging Hack
Al-Jazeera has become the second news agency in a little more than a month to be targeted by pro-Syrian government hackers.

The Qatar-based satellite TV station revealed in a tweet this morning that its short messaging service had been compromised and used to send false news reports, including a report that Qatars prime minister had been assassinated:

complete article
09/13/2012 Government Texts - Public Record ? or Up for Debate
A legal opinion requested by an Anchorage lawmaker says text messages are public records under state law -- but the Parnell administration sees things differently.

complete article
09/12/2012 Text Message Illegal Search and Seizure
At 6:08am, on October 4, 2009, Trisha Oliver frantically called 911 from her apartment in Cranston, Rhode Island when her six-year-old son, Marco Nieves, stopped breathing. The Fire Department took Marco to Hasbro Childrens Hospital, where he was found to be in full cardiac arrest. He died 11 hours later.

By 6:20am, Sgt. Michael Kite of the Cranston Police Department had arrived at the apartment, where he found Oliver, her boyfriend Michael Patino, and their 14-month-old daughter, Jazlyn Oliver. Kite observed a couple of stripped beds and linens on the floor, a trash can with vomit inside it, dark brown vomit in a toilet, and, crucially, a cell phone on the kitchen counter. Kite picked up the cell phone, and it was at that point—in the just-released opinion of a Rhode Island state court—that police proceeded to mangle a murder case and violate Patinos Fourth Amendment rights by viewing text messages without a warrant.

complete article
09/11/2012 Never Forget 9-11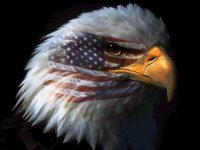 Never Forget September 11, 2001
09/10/2012 New Texting Service for NYC Students
Mayor Michael Bloomberg opened schools Thursday for the last full year under his control, announcing a new text messaging service to deliver schools information.

Bloomberg encouraged people to sign up for the new service by texting nycschools to 877877.

complete article
09/07/2012 Mobile Spam on the Rise
Mobile phone spam is rising sharply in the U.S. as unsolicited bulk message abuse migrates from email to text messages, raising concerns among federal and state officials that consumers are putting their personal information at risk.

complete article
09/06/2012 Kids Do Not Like Text Adverts
In the era of mobile where many students 80% possess a mobile phone, one would think they would be receptive to messages from brands on their device. Apparently not. Almost two-thirds 61% do not believe text messaging is a way brands should be connecting with them.

complete article
09/05/2012 Text Messagings Impact on Relationships
Text messaging is one of the foremost means of communication in today's society and has become a primary medium used in romantic and sexual correspondence. As a result, texting has nearly obscured earlier forms of relational communication, such as the written word. While texting enables romantic partners to develop and maintain their relationships, it also may create a potential strain. This research examined the degree to which texting has impacted romantic relationships.

Texting is a relatively new medium, and there is an absence of rules and guidelines for interaction. This absence of expectations may ultimately cause conflict or disappointment in relationships, specifically those romantic in nature. There is no established etiquette for acceptable message length, response time, or frequency of interaction. Users are therefore left to interpret texting etiquette based on their past experience and social cues from their partner.

There is minimal academic research focusing on the effects of texting on social behavior, communication and romantic relationships. Existing research surrounding this medium has included the use of texting in workplace and organizational settings or the sociolinguistic effects of the text message. Therefore, this study attempts to expand upon existing research to focus on the impact that texting has on relationships, specifically those that are romantic in nature.

complete article
09/04/2012 Text Your Political Donations!
Small donors may find themselves in higher demand in the last few weeks of the U.S. presidential election - so far marked by the pursuit of big checks - as both campaigns are now asking for donations through a new venue: text messages.

The campaign of U.S. Republican presidential nominee Mitt Romney on Friday said it would begin accepting donations by text this week, rivaling a similar program launched by Democratic President Barack Obamas team last week.

complete article
08/21/2012 Need Carrier Settings to Send Text Messages?
Checkout the NotePage support section for carrier settings to send text messages to telecom carriers.