NotePage SMS, Texting and Messaging Blogs



08/01/2012 Text Messaging Helps HIV Patients
A new Cochrane Systematic Review reveals that mobile phones could be a significant tool in helping HIV patients take their medication every day. Data from two Kenyan trials involving 966 HIV-positive adults were reviewed by researchers and found that patients receiving text messages reminding them to take their medications were less likely to miss doses.

complete article
07/30/2012 Spam Text Messages a Growing Problem
Spammers sent an estimated 4.5 billion text messages last year - more than double the 2.2 billion in 2009, according to Ferris Research, a company that tracks spam messages.

Among the most recent scams: claims that people have won a gift card to a national chain - such as Best Buy, Target or Walmart - or an iPad.

complete article
07/17/2012 Retention of City Text Messages
The City was scheduled to start collecting text messages on its servers Monday, but its top lawyer said she needs more time to research if they are, in fact, public records and what policy issues the Ethics Commission has regarding them.

complete article
07/16/2012 Malware on Google Play
Symantec has found another batch of malware hiding in plain sights on Google Play. This time around, it is Android.Dropdialer, a trojan that targets users in Eastern Europe and silently sends SMS messages to premium rate numbers from their smartphones. Amazingly, the malicious apps Symantec spotted stuck around long enough to break the 50,000 download plateau.

complete article
07/13/2012 Texting is Changing Family Communication
Mellinger of McPherson sat in her living room watching television with her son and daughter.

The show was interrupted by a ring on her phone. They all laughed as they recognized the tune as a text message sent by her son from across the room. Not long after, the device declared another incoming text, this time from her husband requesting she bring him something from downstairs as she turned in for the night.

complete article
07/12/2012 New Mobile Keyboard Design
I love the iPhone—and I hate the keyboard. In the mid-2000s I was what Bostonians call wicked fast with T9 on my old Motorola, but even though I've owned every generation of the iPhone since its debut in 2007, I do not think I have ever sent a single text message without making errors and needing to backspace.

So I am very intrigued by the leaked photo above, which is purportedly from an internal presentation by Microsoft Research. Its simple design is intelligently curved, so that right-handers at least can reach all of the buttons with a single thumb.

complete article
07/11/2012 AT&T Offers Blocked Cell Service
AT&T next week will launch a new service that will let its customers report and block stolen devices.

complete article
07/10/2012 India Fisherman Recieve SMS
After farmers, now fishermen in Odisha would soon receive SMS alerts about various government-sponsored schemes, climate warning and market price of fish on their cell phones.

complete article
07/09/2012 SMS Spam App
Earlier, Russian security firm Kaspersky Lab reported that it had been alerted to an app available in both Apples App Store and the Google Play store for Android that was quietly harvesting users address book contacts and sending them to the developers servers. The developers systems were then sending text messages to those contacts advertising the application, with the From field being spoofed with the original users mobile phone number.

complete article
07/06/2012 US Ambassador Uses FaceBook to Send Message to Syria
More politicians are using Facebook pages as a way to get their message across to voters. Robert Ford, the United States ambassador to Syria, used social media to deliver a stern warning to that countrys military.

The ambassador told Syrian soldiers that they could be prosecuted for crimes against humanity as they continue to spread violence in the war-torn country.

complete article
07/05/2012 SMS Competitions
This has to do with the alarming number of SMS-related competitions held by the various radio stations. Send us your SMS at the earliest, and win amazing prizes, says the radio jockey, leaving us, listeners in a rather precarious situation, whether to drive the car or send the SMS.

I am sure quite a few among us will choose to do both at the same time.
07/04/2012 SMS for Blood in India
Every year India requires about five crore units of blood, out of which only 45 lakh units are available.

Addressing this shortfall is www.smsindia4blood.com, a website that builds link between the blood donors and the needy.

Engineers, Ananth Prabhu from Mangalore and Paritosh Vyas from Ahmedabad met each other on a social networking site and decided that there is a need to launch an SOS service which makes blood easily available.

Hence the duo decided to circulate blood via SMS service and started the website.


07/03/2012 Send Weather Alerts if In Path of Storm
Millions of smartphone users will soon begin receiving text messages about severe weather from a sophisticated government system that can send a blanket warning to mobile devices in the path of a dangerous storm.

The National Weather Service's new Wireless Emergency Alerts system offers a new way to warn Americans about menacing weather, even if they are nowhere near a television, radio or storm sirens.

complete article
07/02/2012 Need a Case for Your Phone?
Checkout the phone cases available at CustomiCase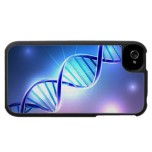 06/25/2012 Code Red - U Have a Nasty Message
Would it help you manage your stress level to get a warning that the text message you're about to read is your boss or partner chewing you out? The creators of a new mobile app think so.

Stress @ Work is an Android app developed by a student at England's University of Portsmouth. It color-codes incoming messages on Facebook, Twitter and via text, using their choice of language to predict their tone.

complete article