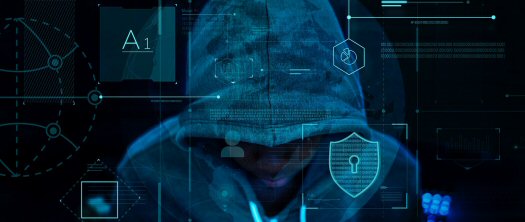 Whether your cell phone has a broken screen, is no longer the latest technology, or you are simply itching for the latest cell phone model, it is important that you take appropriate care in disposing of your old cell phone.
Retain and Protect Your Data
Cell phones are a treasure trove of information; think of the panic that strikes each time you mistakenly misplace your cell phone. The information contained in our cell phones is meaningful and it is important that you backup any data on the phone that you wish to retain. The data you backup would include: any music, photos, messages etc... If you are moving to a new cell phone you can often transfer the data you wish to retain to the new cell device.
Protect Your Personal Information
Cell phones often contain sensitive personal data, including passwords, bank information, payment methods, messages, contacts, videos, account numbers and much more. After transferring the data to a new device, information is still retained on your original cell phone. Providing this type of sensitive information to strangers could put you at risk for identity theft, other other types of fraud, or simply leave you very uncomfortable.
Prior to disposing of the cell phone you need to be sure that the data contained on the cell phone is properly erased. The first step is through a factory reset.
Steps for Android Factory Reset
Open up Settings >System >Advanced > Reset Options and select Erase all data (factory reset)

Steps for iPhone Factory Reset
Open up Settings App under General > Reset > Erase All Content and Settings
The second step is to encrypt the cell phone.
Encrypting your Android device is the strongest way to prevent its data from being recovered.
Steps for an Android
Settings > Security > Encrypt Phone
Steps for an iPhone
Settings > Touch ID or Passcode > Enable Passcode Option > Set Six-Digit Passcode

The final step you can take to protect the phone is to remove the SIM card or any external SD cards. If you have no further use for the SIM card, you should destroy the card. The SIM card can store additional personal details, removing the SIM card will add another layer to protect your personal or identifying information.
Protect Your Wallet
Active cell phones have data plans with a carrier associated with them. Regardless of the disposal method you opt for you want to be sure you turn your phone service off on the phone you are getting rid of. Deactivate your phone or transfer your service to your new device.
Choose Your Disposal Method
Cell phones can be disposed of a variety of ways, some of your options include:
Donate It (see Where to Donate Old Cell Phones )
Gift It
Repurpose It
Sell It ( see Where to Recycle Cell Phones)
Trade It ( see Where to Recycle Cell Phones)
Recycle It (see Where to Recycle Old Cell Phones )
Regardless of the disposal method you select be sure to safeguard your personal data before disposing of your cell phone.
Learn more about Cell Phone Disposal Methods.
Article Date: May 5, 2020