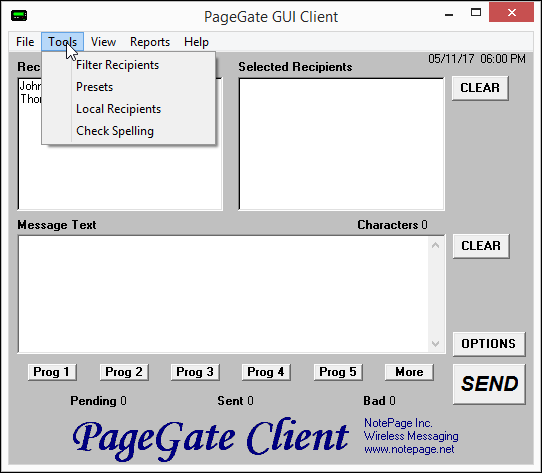 This section allows you to filter what recipients are currently displayed in the recipient list. This is a useful way for quickly finding recipients and groups.
This section allows you to modify the preset messages.
This option allows you to configure a list of recipients that you want this workstation to default to.
•Check Spelling
Selecting this option will check spelling and grammar in the Message Text section.