Getting to know the NotePager Pro interface is an integral part of stepping in to the world of sending SMS, email, page, fax and other types of messages. There are many different pieces of information you'll need to gather and several things you'll need to configure in order to send a message. Once you familiarize yourself with the NotePager Pro interface, you'll find it's easy to get your messages to your people when they need them.
The first step is to install the program.
After installing the program and running it for the first time, you'll see this screen: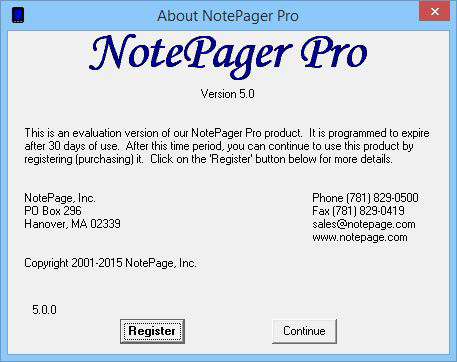 If you've purchased the program, click on the Register button to register the software. Click here for more information on how to register the program.
If you have not purchased the program, click on Continue to proceed to the NotePager Pro Interface.