IamResponding Emergency Response System

Solution Overview: IamResponding is a web-based system which saves critical time for fire departments, EMS agencies, rescue and other technical rescue teams (Hazmat, Dive, Rope Rescue, etc.), and any other incident response teams when responding to emergencies. After receiving a dispatch notification through any existing system, responders speed dial one number on their phone. Responders are immediately connected to an automated telephone system for a call that lasts only seconds. On one simple computer screen (accessed through any computer with internet access), their station, chiefs, team leaders and dispatchers immediately see who is responding, their level of certification/qualification, the time that they are responding, and where they are responding (station or scene). No one needs to answer any telephone or radio calls from any responders, and no software needs to be purchased or installed. With IamResponding.com, no more time is wasted waiting for members who are not responding, reactivations are issued much sooner when not enough responders are en route to the station or scene, and response times are significantly reduced.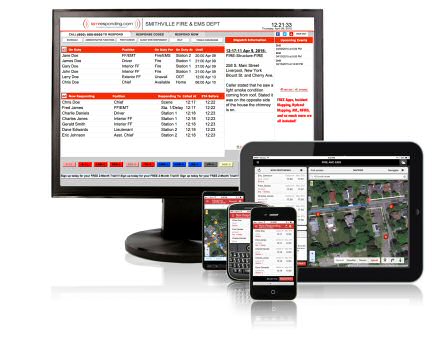 Benefits: PageGate has for years integrated with all of the most popular Computer Aided Dispatch systems (CAD). PageGate can now pass the messages from the emergency organization's CAD system, to IamResponding; using both systems together departments can take advantage of the latest technology to optimize their response.