HP OpenView Integration

Solution Overview: HP OpenView Network Node Manager and PageGate can be easily integrated together to create a powerful wireless messaging (paging) solution for the management, maintenance and monitoring of your company's networks and computers. Imagine not having to monitor a computer screen to be kept up-to-date with your system's status. With PageGate, any event in Network Node Manager can be configured to send you its status (when it changes) to your pager, digital phone, or other wireless device. You will now have the ability to know the current state of your entire network wherever you are, and you will be notified of possible problems exactly when they happen. PageGate can send HP OpenView Network Node Manager alerts to more than one wireless device by using its group features. PageGate even has a powerful 'On-Call' mechanism that can be configured to only send messages to personnel that are on-call at the time of the alarm. An additional benefit of using PageGate with Network Node Manager is the ability for the console operator to manually page any of their colleagues directly from an icon in Network Node Manager's toolbar.

Benefits: HP OpenView allows for server or system monitoring. By using PageGate in conjunction with HP OpenView alerts and status can be sent to pagers and cellular phones.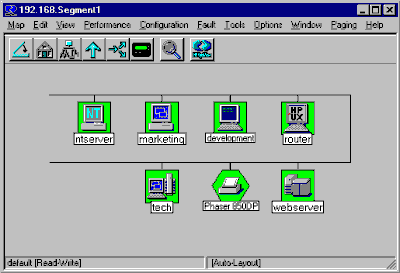 Return to Integration Partner Directory