These are the steps on how to configure PageGate to deliver SMS replies to a static recipient or group.
1)In the PageGate Admin, go to Connectors - Connector X - 2-Way.
Note: This only applies to replies to messages sent from the cellular hardware this connector is configured to use.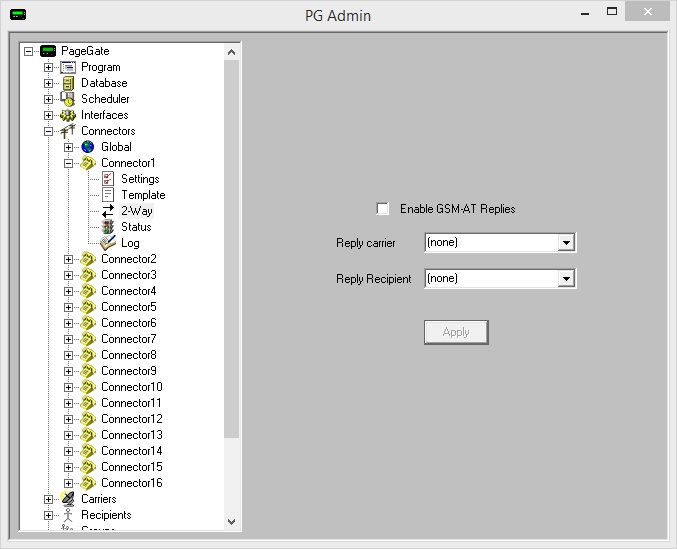 2)Check 'Enable GSM-AT Replies'.
3)In the 'Reply Recipient' field, select the recipient or group the SMS replies should go to.
4)Click Apply.