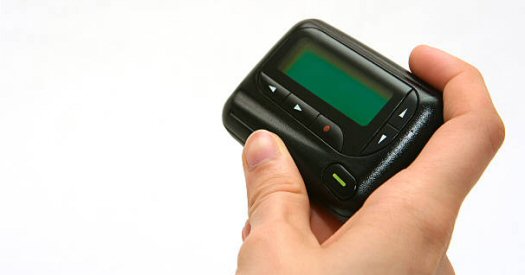 Why Paging is Still Critical Infrastructure?
Paging software is a type of communication technology that is used to transmit short messages, often referred to as "pages," to individuals or groups. While the proliferation of smartphones and other mobile devices
has led to the widespread use of alternative communication methods, paging software remains a critical piece of infrastructure for many organizations.
One reason paging software is still critical is because it is a reliable means of communication, particularly in emergency situations.
Smartphones and other mobile devices rely on wireless networks to transmit data, which can be disrupted by a variety of factors such as network congestion or natural disasters. Paging software, on the other hand, uses dedicated frequency bands and can often operate even when other forms of communication are unavailable. This makes it an essential tool for emergency responders, hospitals, and other organizations that need to communicate critical information quickly and reliably.
Another reason paging software is still critical is because it can be used to reach individuals who do not have access to smartphones or other mobile devices. This is particularly important for organizations that serve disadvantaged populations or operate in developing countries where access to advanced communication technologies may be limited. Paging software allows these organizations to communicate with their clients
and employees in a cost-effective and reliable manner.
In addition to its reliability and accessibility, paging software is also a secure means of communication. Paging software uses encryption to protect the confidentiality and integrity of the messages being
transmitted, which is critical for organizations that handle sensitive information such as financial transactions or patient records.
Finally, paging software is still critical because it is a
cost-effective means of communication. While the upfront cost of implementing paging software may be higher than other forms of communication, the ongoing operating costs are typically lower. This is because paging software requires minimal infrastructure and can be used with simple, low-cost devices such as pagers.
In conclusion, paging software remains a critical piece of
infrastructure for many organizations due to its reliability,
accessibility, security, and cost-effectiveness. While it may not be the most popular form of communication, it is an essential tool for ensuring the smooth operation of many businesses and organizations.

Article Date: January 8, 2023