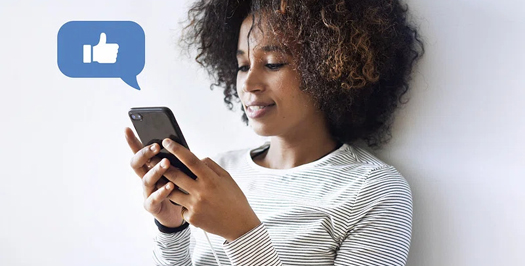 What has Slowed the Adoption of RCS as a Standard?
Despite its potential benefits, RCS (Rich Communication Services) has been slower to gain widespread adoption as a standard messaging protocol than some had initially anticipated.
There are several factors that have contributed to this slower adoption:

Fragmentation:
One of the primary factors that has slowed the adoption of RCS is fragmentation. The protocol has been adopted by many different mobile network operators, but the implementation of the protocol can vary significantly from one carrier to another carrier. This means that the features and functionality of RCS can differ depending on the carrier, which can be confusing for users.

Limited Device Support:
Another factor that has slowed the adoption of RCS is limited device support. While many Android phones now come with RCS pre-installed, iOS devices do not support the protocol. This means that iPhone users cannot take advantage of RCS's features, which limits the potential reach of the protocol.

Competition from Proprietary Messaging Apps:
RCS is not the only messaging protocol that offers advanced features and functionality. Popular proprietary messaging apps like WhatsApp and iMessage already offer features like read receipts, typing indicators, group messaging, and more. While these apps are proprietary and require that both the sender and recipient use the app in order to send and receive messages, there mere existence has slowed the adoption of RCS as a standard.

Carrier Control:
The adoption and availability of RCS is largely dependent on mobile network carriers. This means that carriers have a significant amount of control over the features and functionality of RCS, which can limit the potential of the protocol. At this point there has not been a compelling reason for carriers to make a shift or to justify the expense of switching to a "new" standard, and this is likely the biggest obstacle to wide spread adoption.

Cost:
RCS messages can be more expensive than SMS messages for users who do not have an unlimited data plan. While SMS messages are often included in mobile plans and are relatively inexpensive, RCS messages require a data connection and can be subject to data charges. This can become excessively expensive when roaming charges are applied.

Fragmentation, limited device support, competition from other messaging apps, carrier control, and cost have all contributed to the slower adoption of RCS as a standard messaging protocol. While RCS offers a more feature-rich and interactive messaging experience than SMS, there are still several challenges that need to be addressed in order for the protocol to achieve widespread adoption. Ultimately carriers, device manufacturers, and users must work together to overcome these challenges in the shift to make RCS the defacto standard.
Article Date: June 28, 2023