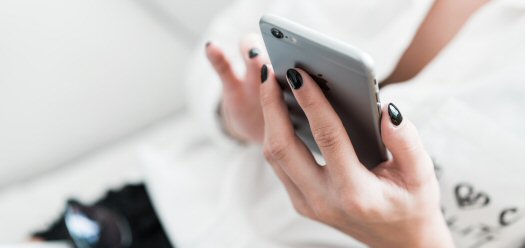 With the huge prevalence of text messaging in our daily lives, perhaps it's inevitable that SMS has garnered somewhat of a competitive streak. Competitions for contest titles and even world records have popped up in increasing abundance, with avid texters vying for titles like fastest or most prolific text messager.
In 2010, the LG Mobile World Cup took place to determine the fastest texting pair in the world. Though not the first large scale competition over texting speed, the Mobile World Cup was the first international one of its kind. LG Electronics equipped one member of each pair with a phone with a QWERTY keyboard, while the other was given a phone with a numeric keypad. Competing in New York City for a total of $130,000 in prize money, thirteen pairs, each representing a different nation, faced off. 16-year-old Ha Mok-min and 17-year-old Bae Yeong-ho from South Korea texted the fastest, with the United States and Argentina coming in second and third, respectively.
Despite the grandeur of an international competition, even faster text messagers hold the title for the world's most rapid text. The world record for the fastest 160 character text message, where the contents of the message to be typed are not provided in advance, belongs to Chris Young from Oregon. Young set the record in 2007 when he keyed a novel 160 characters in 62.30 seconds.
When the contents of the message are provided to the competitor in advance, avid text messagers do even better. The Guinness Book of World Records counts Sonja Kristiansen from Norway as the world's fastest texter after she typed the official 160 character text determined by Guinness in a mere 37.28 seconds. Some creative variations have also been placed on this task--text message pros have raised the bar by competing blindfold. The world record for fastest blindfolded 160 character text message belongs to Elliot Nicholls from New Zealand, who blindly typed out the designated text in 45 seconds.
While the world of competitive text messagers may feel foreign and bizarre to many, the competitive spirit has transcended to more mainstream mobile phone owners and SMS users. Smart phone apps like iTextFast allow anyone who is curious about their text messaging speed to practice the Guinness Book of World Records official 160 character paragraph and see how they measure up. The fastest time for this task listed on Game Center is 34.65 seconds, even faster than the fastest time officially documented by Guinness.
Speed isn't the only domain where text message aficionados have put themselves to the test. A world record is also held for the most text messages sent and received in one month. At present, this record officially belongs to Andrew Acklin from Ohio, who sent and received 200,052 text messages in one month per the World Records Academy and the Universal Records Database. However, Fred Lindgren from Texas has reported receiving and sending an enormous 566,607 text messages in one month, making him a viable competitor for the title.
For something so many of us take for granted, text messaging has garnered an impressive competitive following. And with SMS so accessible and commonplace to so many of us, people in our own lives, or even us ourselves, may surprise us as the next competitor for a text messaging world title.
About the Author -
Sharon Housley is the VP of Marketing for NotePage, Inc. a software company for communication software solutions. http://www.notepage.net