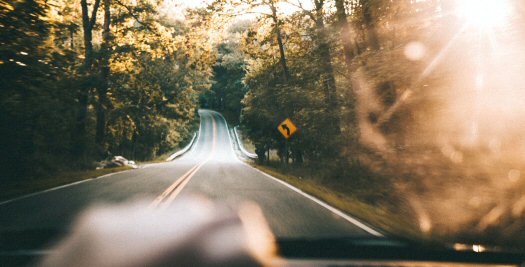 As much as we love our phones, their widespread use has a number of negative consequences, and the fact that almost one in four car collisions involve cell phones is a particularly grave one. However, many innovators have responded to this danger, developing technologies that aim to reduce the role of cell phones in distracted driving. These devices and applications serve to build understanding of the perils of distracted driving as well as to fight drivers' urges to use their phones on the road.

One way app developers have addressed the issue of cell phones and road safety is through education. Some applications focus specifically on the issue of distracted driving, teaching users of the potential consequences and dangers of averting their eyes from the road. Other applications, often geared towards teenagers and other new drivers, focus on advising their users on generally safe driving practices. Some such apps, like Steer Clear Mobile, even track learners' and newly licensed drivers' progress.

While education is invaluable, an even more effective means of discouraging cell phone use while driving is simply to limit or prevent it. Drivers can buy devices that do just this, blocking smart phone applications such as texting, camera, and social media apps when the user is driving. Devices like Cellcontrol also block the phone application unless the cell phone in use detects a headset, ensuring that drivers have both hands and all their attention available for driving.

In addition to external devices, a number of applications also restrict cell phone use while driving, making the phone itself an agent of road safety. Such apps impose restrictions on users' phones such as locking the screen once it detects that the car is traveling at a certain, low speed, like five miles per hour. Some apps also have features such as sending automated replies to messages while the user is driving, while other, more lenient applications read messages and emails aloud to the user.

These applications can not only protect drivers, but monitor them. Several driving safety apps designed for young, newly licensed drivers have functions enabling parents to receive alerts of any dangerous behavior, such as when their child exceeds a certain speed or breaks any other restrictions. Apps like Safe Driver can even inform parents, using GPS, where any infractions occur.

Many of these applications are free or inexpensive, and a wide variety of driving safety apps exist for Android, iPhone, Blackberry, and Windows Mobile, making these innovations well able to keep all smart phone owners safe on the road. While these measures do not erase the danger of distracted driving, they offer the ability to diminish the danger of perhaps one of the largest contributors to this phenomenon, changing the role of mobile devices in driving safety and making the roads safer one cell phone user at a time.

About the Author:
Sharon Housley manages marketing for NotePageSMS and text messaging software http://www.notepage.net and FeedForAll software for creating, editing, publishing RSS feeds and podcasts http://www.feedforall.com .